creator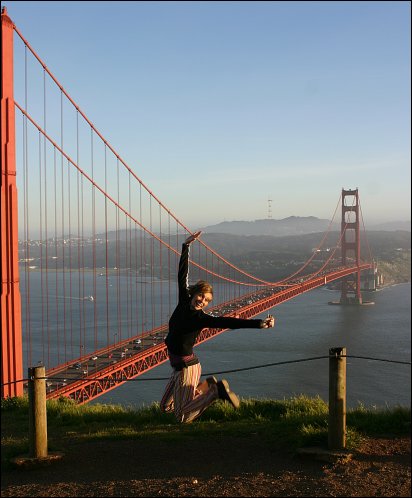 how did girlywhirly happen?

in 1991, my best friend and i packed my ford escort with way too many things and headed out west. her father put a sign in the hatchback window that read: CALIFORNIA OR BUST. we got a few honks from truckers for that one. bye bye massachusetts, hello califor-ni-yay! we had mighty adventures along the way like crashing butterflies, red rocks, lost maps and cows, cows, cows. eventually, we made it to california and way later, in regular jobs.

that christmas was my first so far from my family. i was lonely and broke (parking tickets are expensive in sf!) and missing them a LOT. quiet at work, i grabbed some paper out of the copier and doodled a christmas card. i liked it and made enough copies to send back to my whole entire extended family. on red and green paper. ~ the first girlywhirly cards ever sent. i got a lot of calls from my family. they loved those cards! so, at easter, i did it again. on pink and blue paper. soon, my sisters were having me do invitations for baby showers and surprise birthday parties and girlywhirly grew a dedicated fan base ~ my family.

with their encouragement, i figured i'd give greeting cards a whirl. which brings me to today ~ still 3000 miles away, doodling girlywhirly designs and having a blast! we (girlywhirly and i) thank you for visiting our website and hope you find fun and enjoyment in sending girlywhirly cards to the people in your life. spread the LOVE!